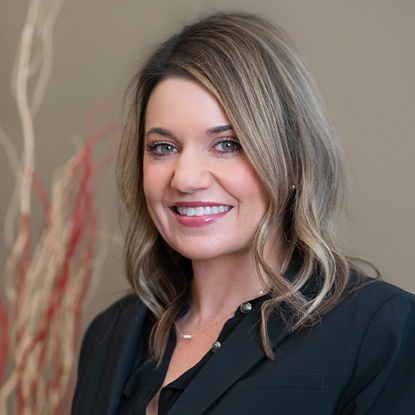 Abigail L. Jaquette
Attorney
Bio
Abigail L. Jaquette is proud to be a native Nevadan, having been born and raised in Carson City. She owes her passion for helping families during times of crisis to her father, who practiced family law for over forty years. Abby attended college at the University of Nevada, Reno, where she received a Bachelor of Science in International Business and a Bachelor of Arts in French, degrees she received with high distinction and with an emphasis in Economics and Marketing.
Abby received her Juris Doctorate from the Gonzaga University School of Law, where she graduated cum laude in 2010. During law school, Abby completed an externship for the Honorable Tari S. Eitzen at the Spokane County Superior Court and served as a Guardian Ad Litem through the CASA program at the Spokane Juvenile Court, where she volunteered as an advocate for abused and neglected children.
Upon graduation from law school, Abby returned to Northern Nevada to complete a clerkship for the Honorable James Wilson, Jr. at the First Judicial District Court, where she gained knowledge and experience in both criminal and civil matters. After her clerkship, Abby practiced in the areas of civil defense litigation and appellate law and worked for the Attorney General in the Special Prosecutions Division. Abby joined Banales & Associates in 2014, where she represented clients in all areas of family law.
In 2016, Abby welcomed an opportunity in public service at the Washoe County District Attorney's Office. She joined the office as a Deputy District Attorney in the Child Welfare Division, where she represented the Washoe County Human Services Agency in its efforts to protect the abused and neglected children of our community. In 2018, Abby was recruited to the Criminal Division, where she successfully prosecuted hundreds of cases to conviction. Abby joined Surratt Law Practice in February 2021 and became a member of the Nevada Family Law Executive Council in 2022.
Abby is certified in basic mediation and strives to settle her cases, but as a former prosecutor, she can zealously advocate for her clients in the courtroom. Abby's personal experience with divorce and co-parenting provides her clients with an attorney who truly understands the emotional waves associated with family law litigation. Her two young children keep her very busy outside of work. Together they enjoy just being outside and the beauty of Lake Tahoe.